December 11th, 2013
Upon arrival, the girls burst open the door and met Santa with such excitement!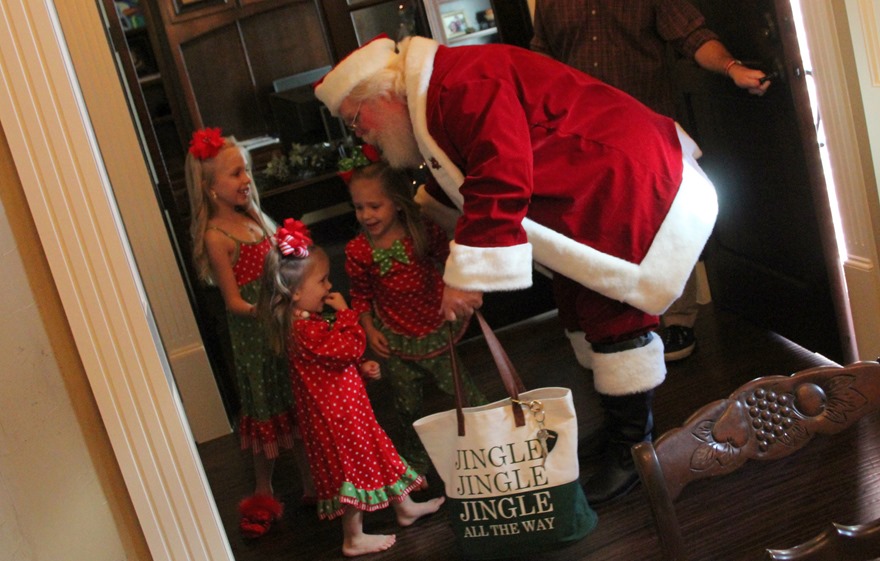 Although Rose was a little bashful, she quickly warmed up!
Let the tea party and busy conversation begin!
Noelle made Santa Claus a drawing that said, "Love, Believe."  She also made a bead charm with a bell on the end.  She taped the word "WOW" to the bottom of it.  Such a sweet gesture of friendship!
Lots of lively conversation!  What's discussed with Santa, stays with Santa!  He knows our girls so well and motivated them to reach all of their current goals before Christmas!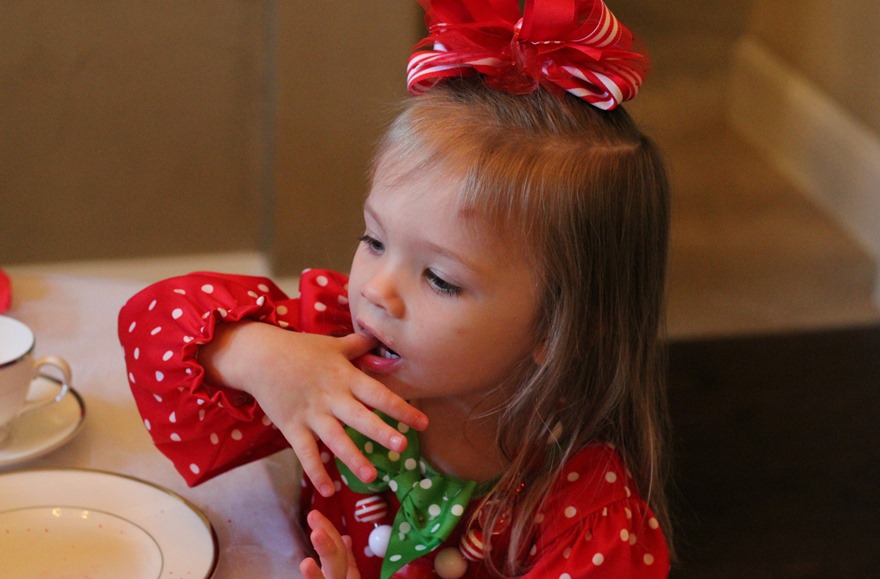 Love the little pinky and eyes filled with wonder!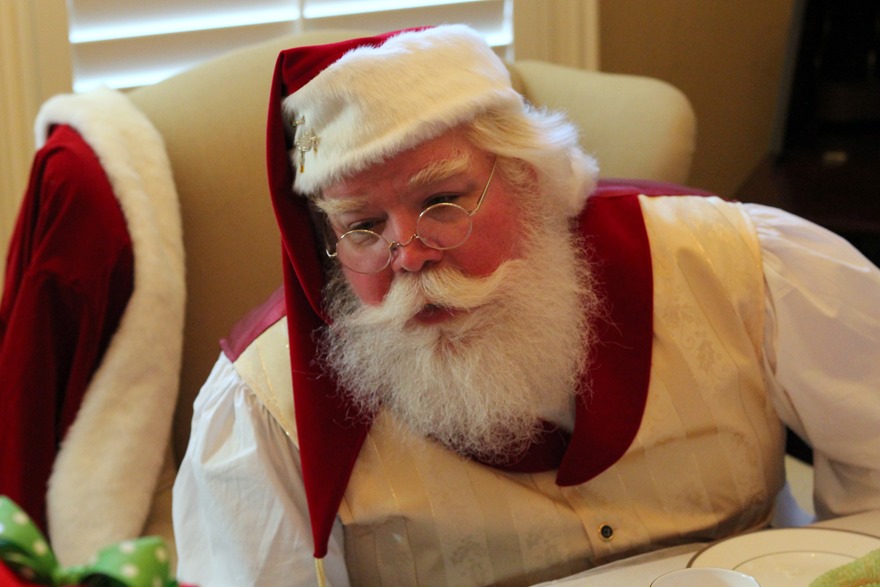 Santa chatting with Anna Kate!
Rose licked every last crumb off of her plate.  She's 2 and so innocent.  This was adorable!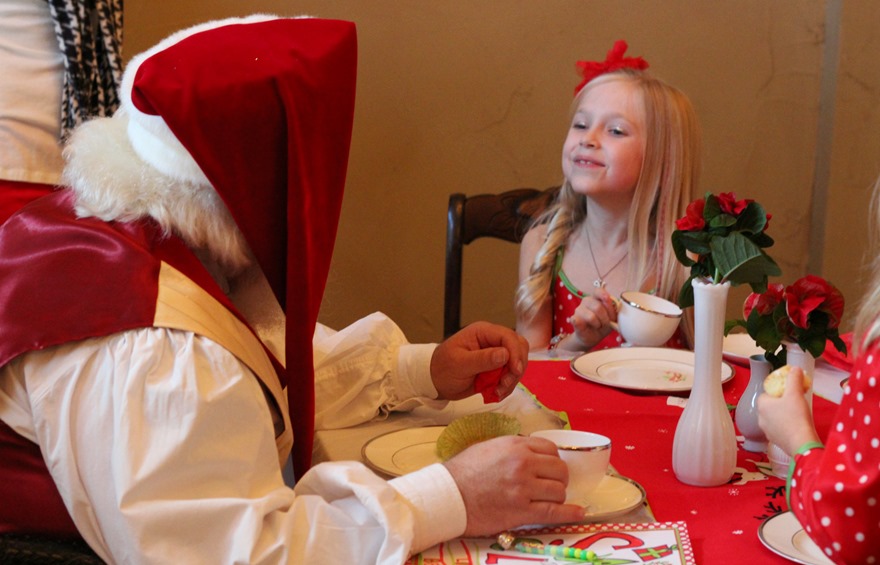 This is one of my favorite pictures.  Noelle was so very happy to be having tea with her friend.
Anna Kate deep in thought.  I'm so thankful to Mike for this beautiful picture that he captured!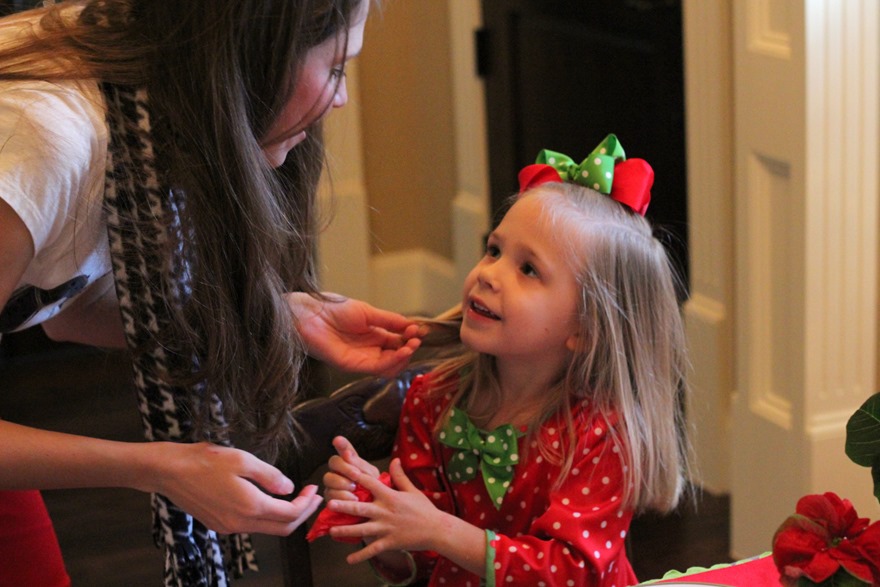 Anna Kate and I were talking about how much fun she was having!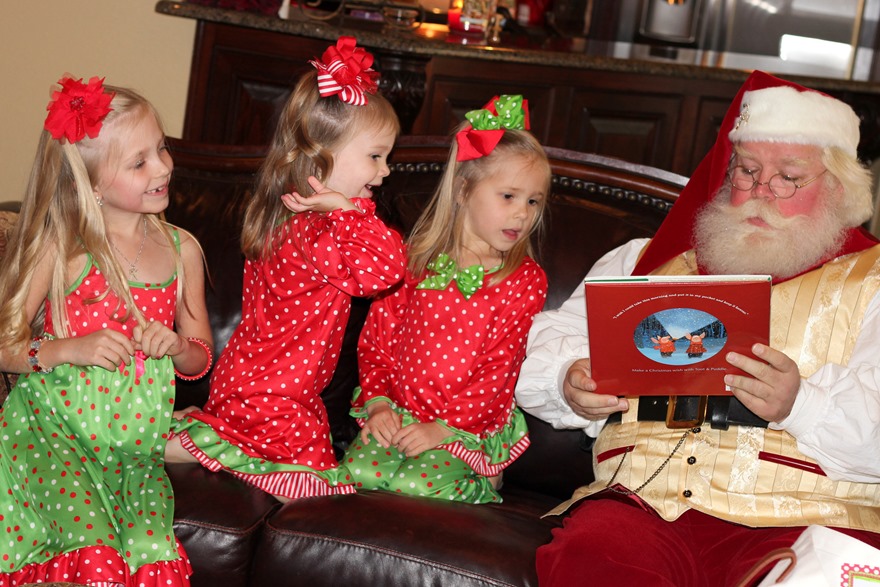 After tea, it was on to story time with Santa.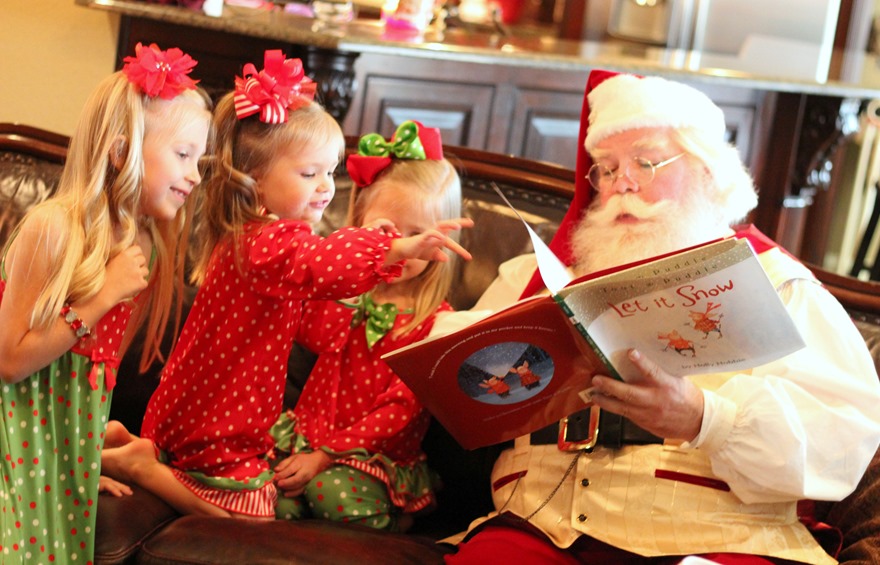 About half-way through, Rose got really sleepy and went over to the big chair to cuddle with Daddy.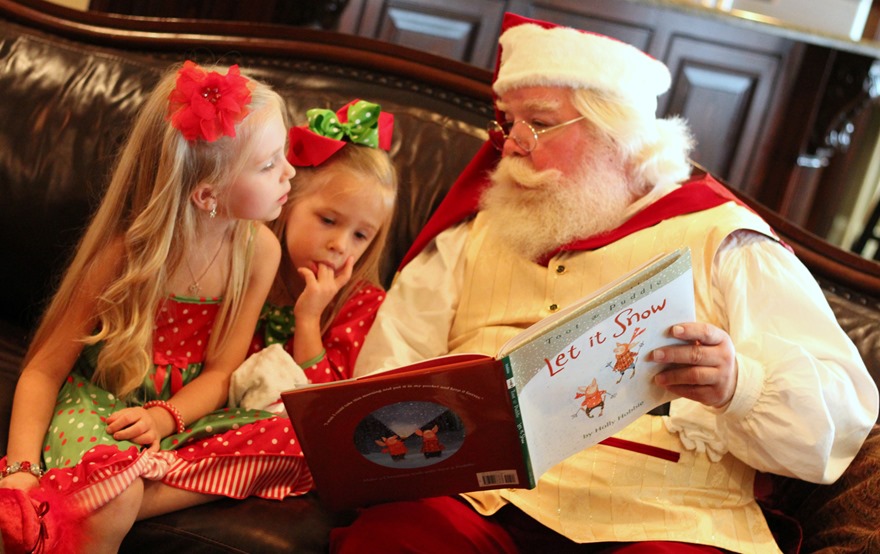 But the big girls were deep into the story!
Santa had one more surprise up his sleeve, our very own Elf on the Shelf!  He explained all of the rules and said that if the girls were good, the elf would report back to Santa, and he would honor their Christmas wishes.
Santa Chuck is our friend.  He has been there for our family through many difficult times over the past few years, in prayer and in presence.  He has blessed us more than I can say.  We are so grateful that we have a real Santa who loves us and takes good care of us!  His genuine heart and caring spirit are refreshing and delightful.  Thank you, Santa Chuck!  We love you!!!
If you would like Santa to come surprise your kiddos for tea, story time, a party, Christmas eve, or anything you can think up, he'll be there with bells and whistles.  To contact Santa for more detailed information, email him at Santa@santachucklee.com.