January 25th, 2015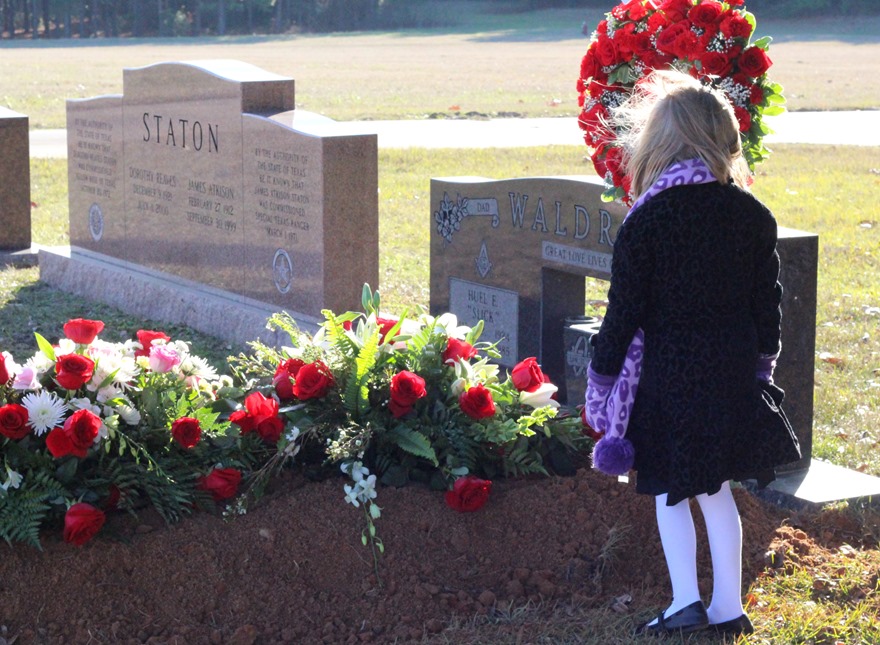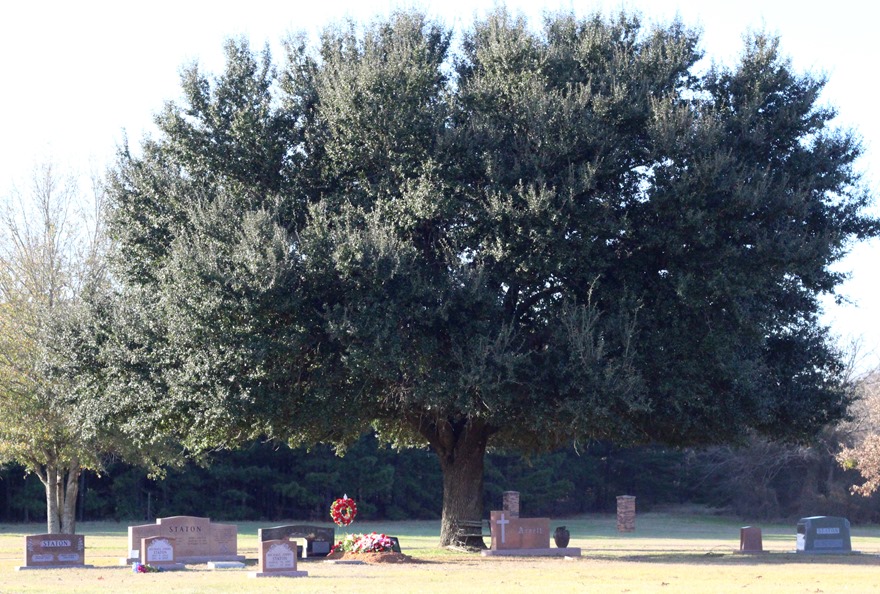 My great Aunt Polly passed away on New Year's Day this year.  It was a Thursday.  I talked to her for the last time on Tuesday of that week.  I told her how much I love her, and she kept saying, "Honey, I love you so much!"  She was such a positive person in my life.  Even on her death bed, at one point, she asked if she was getting better, bless her heart.  She overcame so much from losing a child, losing her husband less than half-way through her life in a tragic accident, and having her home flooded twice. She outlived all her brothers and sisters.  All the while, she was the life of the party, and she made you feel like you hung the moon if you ever had the privilege of meeting her. She always figured out a way to make everyone in a room laugh, just by being her charming red-headed spunky old self.  I'm beyond grateful my kids made lots of memories with her and loved her to pieces the way that I do.  They are missing her a lot, and it's going to be hard on us for a while.
Aunt Polly was so special to everyone who knew her.  From gargling tequila for sore throats to collecting hundreds of shoes, she was such a character.  She and my Granny (her sister and Rara's mother) would take road trips to bring home pecan bread from Collin Street Bakery. Out of all the things to drive hours for, I always thought that was so random—and cute!  Her vegetable soup will never be equaled.  My mom has tried to make her soup with her recipe, and it just can't be recreated.  It's the only vegetable soup I've ever enjoyed.  It's been about 15 years since I've had it, but I grew up on it and will never forget the taste.  She always cooked for my mom when things were so busy we couldn't see straight.  I would bring dates to her house for her approval and just sit and talk in her back den by the fire while she rocked with her pastel blue and pink house shoes ("slippers") on.  We always ended up giggling about how straight-laced my Granny was about this or that.  I got more info out of her than anyone else.  She told it like it was, and I appreciated that.  She loved so hard.  She only saw the very best in everybody, and in turn, everyone saw the best in her.  She truly made the world a better place and lives on in me through my spunk, strength, and laughter.  I could go on and on, and if it would take away the deep heartache that comes and goes throughout the day when I remember she's gone all over again, I would.  I'm glad she's at peace, and I'm so proud of her life. 
The week Aunt Polly passed away, a lot of people wrote to me and said, "I'm sorry for your loss."  All I could think each time I heard it was, "I'm sorry for yours—that you never met her."  Isn't that a strange thought?  I wish more people could've known her and enjoyed her because she was such a riot and would make your day any day. One thing about our generation and the ones to come is that technology will shape our family stories to be so much fuller and richer. Many of the mysteries of our personal histories will be no more. Even this blog could be read and seen by our great-great-great-great grandchildren.  That's one of the many reasons I spend time sharing on a blog.  To preserve our little everyday story for our family and for generations to come.  Wouldn't it be interesting to see what a graveside looked like five hundred years ago in your family, or how they celebrated birthdays and what their cakes looked like (if they had cakes)?  And not just the most elite, which are pretty much all we have documented from our distant past, but stories and photographs from our very own flesh and blood.  What were they interested in and what were their passions?  How could this information shape who our descendants are and what they will become?  Will they gain insights about themselves that lead to healthier fuller lives?  The possibilities are endless, and I want to do all I can to help.  On the other hand, I may just be documenting our journey for our own memory building, and that's enough for me.  Hopefully through the years, I've shared enough about Aunt Polly that if any of our descendants see our tiny little piece of history, they will know how very loved and cherished our red-headed Maurita "Polly" Waldrop was to her family and friends. 
I may have already shared this on the blog, but I asked her during one of our recent conversations how she survived through all of her tragedies.  She said, "There's always a happy side.  You just have to look for it and hold on tight."  That's some seriously great advice; it's simple, yet such a key to being happy no matter where you find yourself.  Look for happiness—for the good, sometimes even as a means to survive.  I'm so happy she was one of my very best friends.  Thinking about that makes me overjoyed during this time.  I feel cherished and loved and protected and taken care of.  I will be okay.  And you will too.  Even if you don't have someone in your family to look up to as I do my Aunt Polly, be that person to future generations, to your children and/or your nieces and nephews.  They won't ever forget your attention and love.   
One last little piece of family history.  My maternal grandmother, Mary Arnett, lived to be ninety years old.  Her little sister, Aunt Polly, who was ten years younger than her, lived to be ninety years old, too.  They were best friends and competitive in a friendly way.  Turns out, they both lived the exact same number of days on this earth, down to the same hour of death.  They are something else, in life and death. Granny and Aunt Polly, I love you both more than words and miss you to the moon and back a thousand times!  Thank you for loving me so strongly and so well.