August 30th, 2014
I can't believe Noelle and Anna Kate are in elementary school together!  We could not wait to go meet our teachers!
Tonight was perfect for Anna Kate.  She knew we would not leave her and would be by her side the entire evening, so her spirits were high and she was not nervous one bit!
Waiting for Daddy to park the car because this place was packed!  
Sibling love.  Emily's little brother, Vaden, and Anna Kate get to join in all the fun at their big sisters' school for kinder!
Mrs. Eubanks makes everyone feel at ease and is the life of the party!  Noelle and Ava are in the same class this year!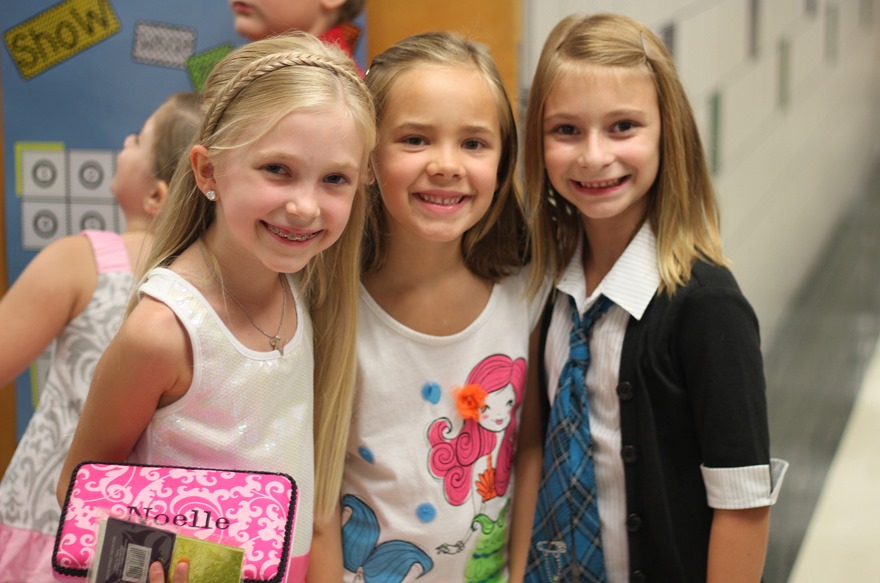 Noelle, Georgia and Emerson were so cute hugging in the hallway!
They both got their lockers all fancied up with wall paper, mirrors, and dry erase boards.  They have really cute locker gear at Five Below if you are hunting for some on the cheap.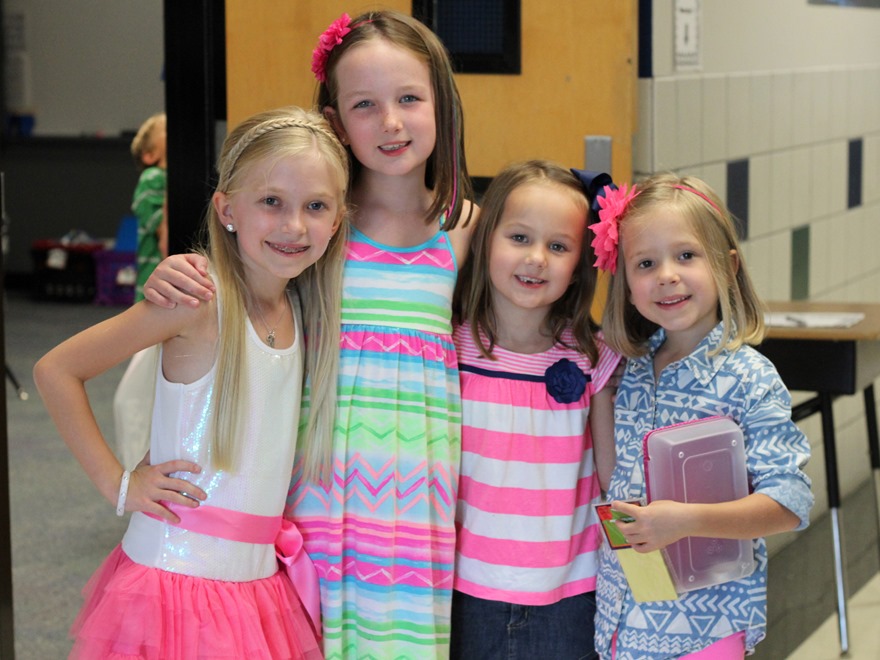 Noelle and Hannah are in 3rd grade and their little sissies Sydney and Anna Kate are in kinder!  This sister picture made me want to cry.  The little sisters are growing up!
Anna Kate was beyond thrilled to find a pretend store and kitchen in her classroom for center time.  I think this convinced her school really is going to be so much fun (and right up her alley)!  Another kinder teacher and friend, Mrs. Brantley, gave Rose special attention, and it was just so sweet.  Rose felt like a big girl and was so proud she had a teacher to meet too.