November 22nd, 2014
The girls had a blast one super sunny day in October at Breland's 3rd birthday party!  Isn't he adorable with the girls in this picture?  I love it!
Orange smiles!
The Pond Girls and the White girls!  Finally meeting Jordan and Jada was so much fun!  They even have a little sister like we have Rose, oh and a baby brother too, but that last part is unique to them! 
Sidewalk art!
How did I get so lucky to hold baby Brevin and hang out with grandpa all at the same time!?
Cutie Kate and her cute art!
Check out Braxton's awesome art!  He's not even in kinder yet… I was so impressed!
On to cookie decorating and fruit loop necklaces!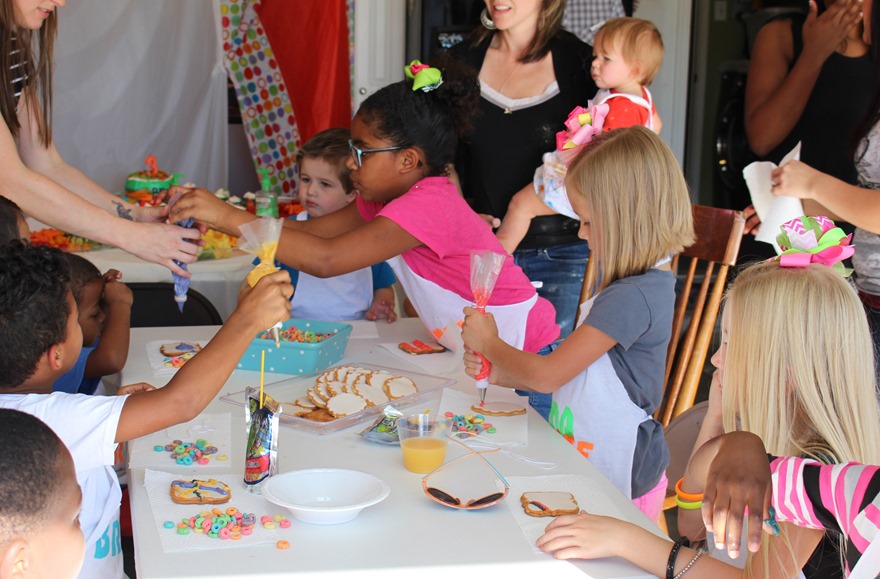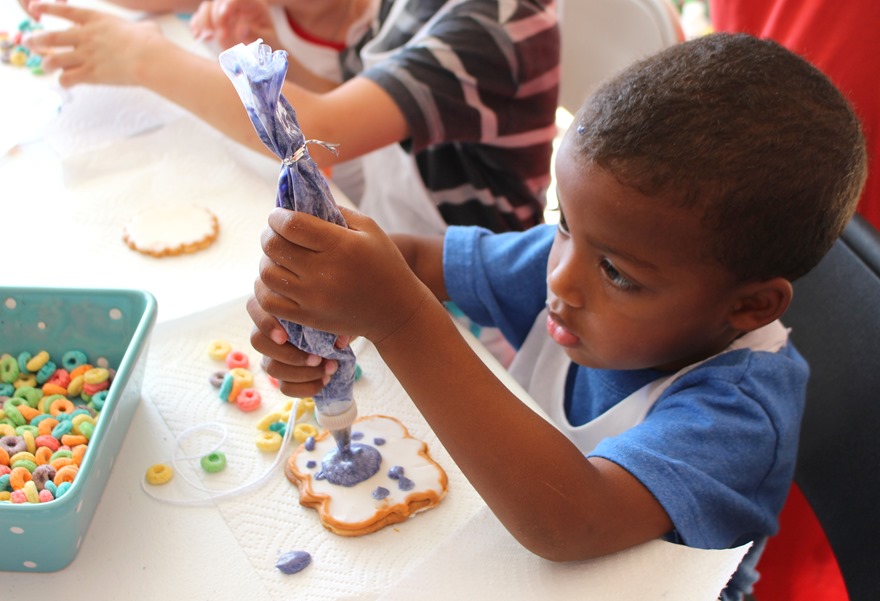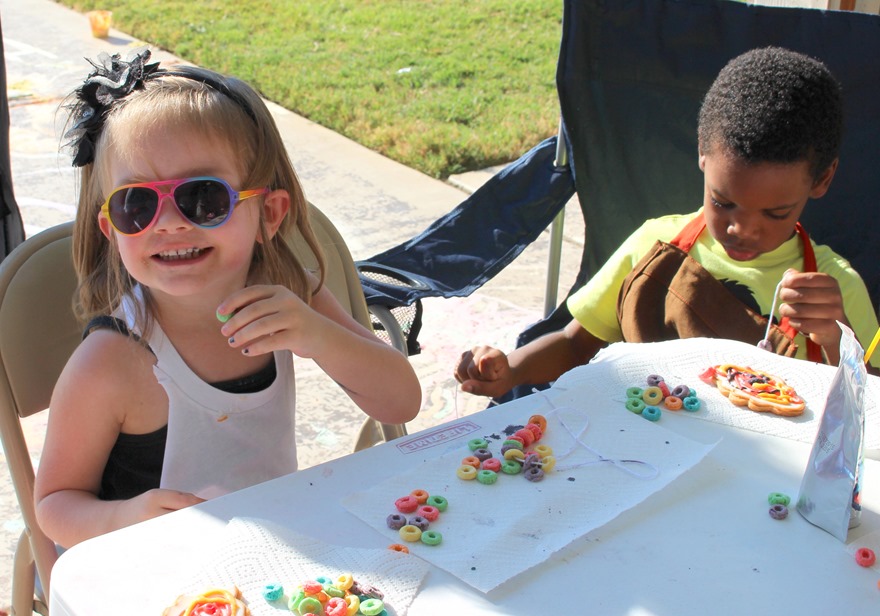 I love hanging out with our girlies!
My girl Jaalisa sure knows how to make a party delicious!  Have you ever seen such gourmet macaroni and cheese?  She is truly the real-life Tiana.  If she didn't have 4 boys and her hubby to take care of, she could totally be Tiana at Disney World!  She has a food truck/catering business, so if anyone ever needs catering, let me know.  I'm so proud of my friend, and her cooking is simply the best! 
I guess that's one way to ride a skate board, Rose!
The girlie girls rockin' it out!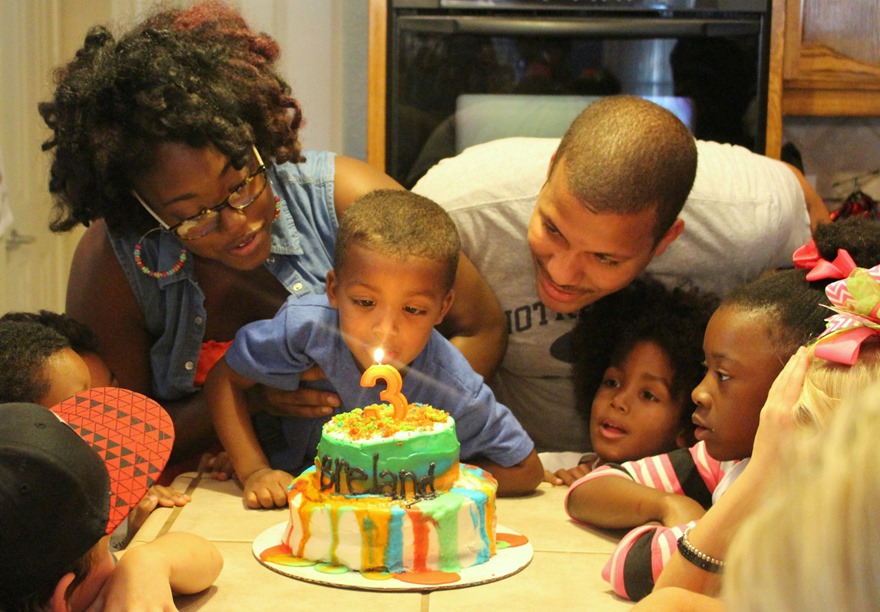 Happy birthday, Breland!  You are one loved little boy!  Baby boy 3 turns 3!  What a fun day celebrating this sweet boy!