May 29th, 2015
Noelle and Anna Kate rocked it out at Field Day!  It's my joy to watch them laugh and play and run!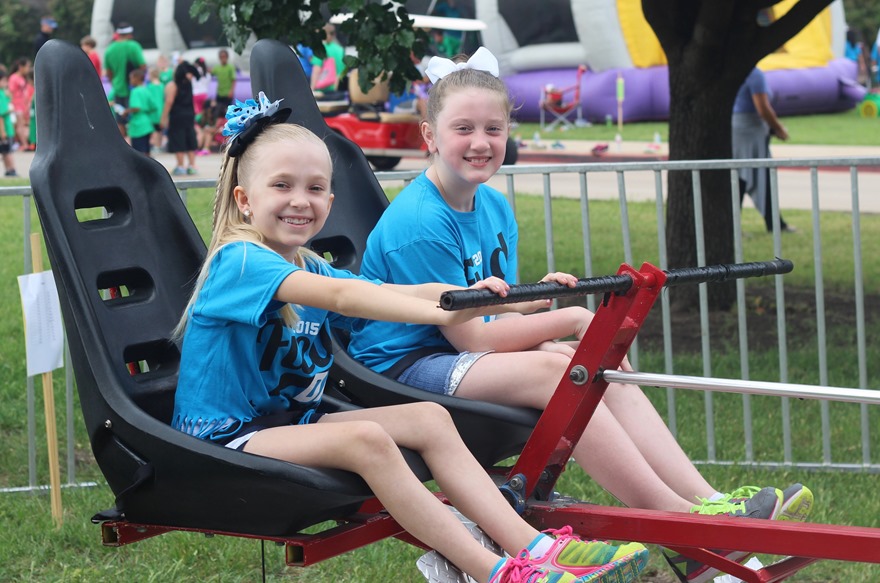 Go kinder cuties!
The littlest sister gets spoilt rotten!  She decided she was too hot and somehow convinced me to go home and change.  That would've never happened with the older girls!  Either she's going to be a lawyer, or I'm just worn out!
Noelle's had such a great year, with a wonderful class and teacher.  Nyla, Brianna, Ava and Carson brightened her days for sure!  The picture on the right makes me laugh.  Rose was being Rose and every time someone came up to talk to her, she pulled her shade down.  Anna Kate's friends were giving Rose unwanted attention, so she just shut down shop.  You can see Anna Kate looking at me like, "What are we going to do with her?"  All four of us say that to each other every day.  I mean, look at that face under there… she is something else!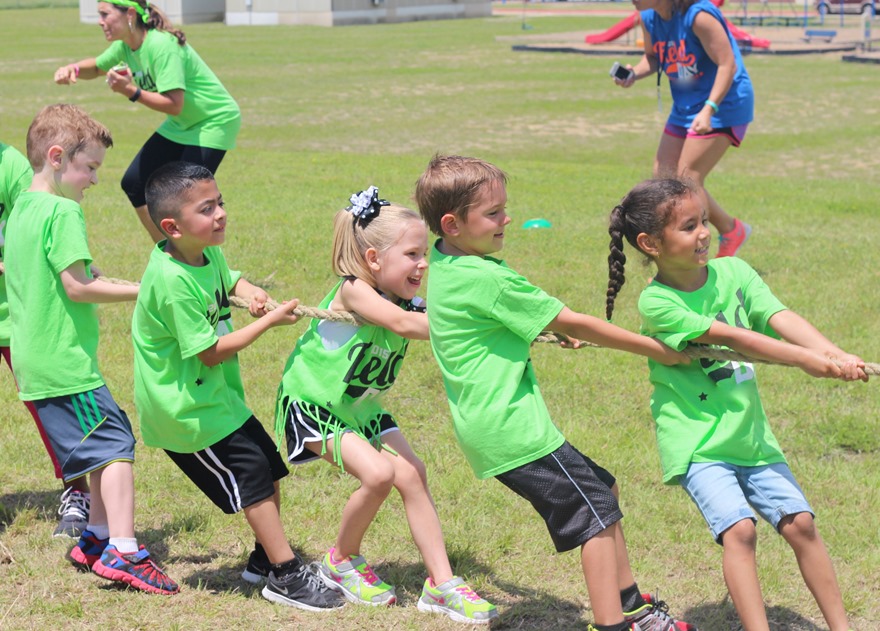 Anna Kate's class won first place in tug of war!  It was double elimination, and they lost straight away.  When it was their turn again, they had to win three in a row, and sure enough, they did it!  That was so much fun!
The girls ran into each other at one point, and I'm so glad they did!  They take such good care of each other at school.  This next picture is called Queen and Princess BAE (Noelle's description)!

  So glad Lisa captured this moment for me.  She takes such good care of all of us!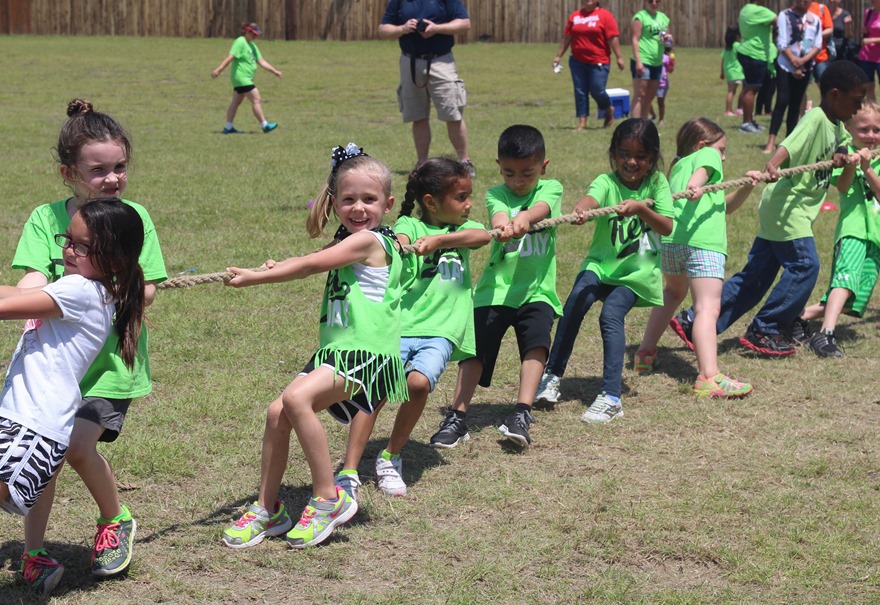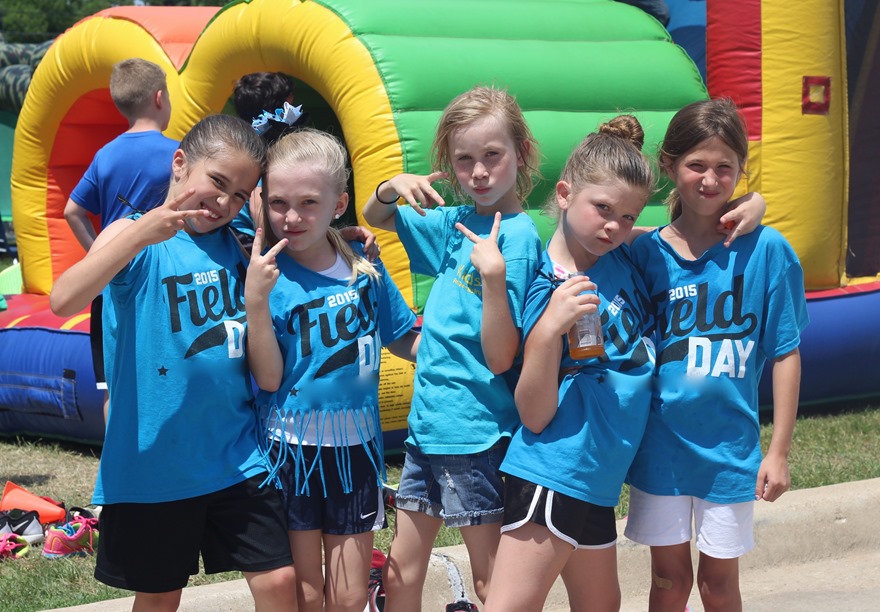 That's a wrap on the best field day ever!